Custom Cabinet Services in Glendale CA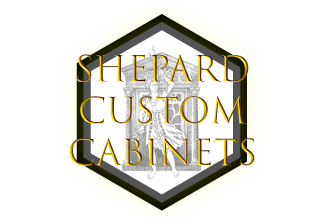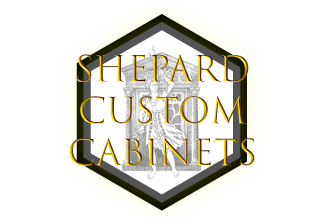 We are Shepard Custom Cabinets, and we offer these custom cabinet services for the residents of Glendale California. We have an extensive portfolio of custom cabinets for your kitchen, bathroom, and office. We offer all the services you need to get that perfect look: design consultation, planning and installation. Our designers will work closely with you to create a personalized space based on your needs. Whether it is an elaborate project or small home renovation we can provide what you are looking for!
Custom Bookcases
It's been said that people are who their bookcases reflect them to be. For this reason, everyone should have custom bookcases that reflect their personality and personal taste. Whether you're looking for a bookcase with four shelves or something more dramatic, we can craft an exquisite piece that will be cherished by generations to come.
Our custom bookcases are the pinnacles of elegance and craftsmanship. No detail is too small for us, so if you want a bookcase that will be the focal point of any room then we're your go-to company!
Custom Bathroom Cabinets
Are you one of those homeowners who has everything they need in their bathroom except space to put everything in? Are you tired of struggling to find a place for all of your different products, or are you just tired of the overall look? We can help! Our custom bathroom cabinets will be able to provide everything you need while also providing matching storage for all your toiletries.
Hardwood Countertops
As many options as homeowners have today to finish their countertops, one of the most popular remains the hardwood varieties. One of the reasons for this is that they are beautiful and durable. We offer both the traditional solid hardwood as well as engineered wood varieties in many different colors, grains and textures to suit your needs no matter where you live or what style you prefer.
If you are outfitting a new home, or renovating your current kitchen, there's no reason to overlook the beauty and durability of hardwood countertops. We can help with all phases of design from planning to installation. And if you need something custom—a curved island for example–we would be happy to work with you on your design.
Custom Media Centers/Custom Entertainment Centers
Whether you already have or want to create an entertainment center in your home, the chances are good that the television is getting in the way. If you are sick and tired of having to deal with cords, wires, and a cluttered space for your electronics then we have what you need! Our custom media centers will be able to provide an elegant storage solution while also providing outlets so all of your devices can charge at once.
Custom Kitchen Cabinets
Are you interested in sprucing up your kitchen to become something you truly deserve? We offer custom kitchen cabinets to help you get the look and feel that you are looking for. We will design a unique space tailored to your needs with all possible features included: high-grade materials, soft close doors and drawers, matching finishes on cabinetry panels, wire management system in baseboards and toe kicks so wires can be neatly concealed.