Custom Kitchen Cabinets in Glendale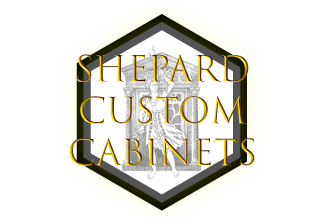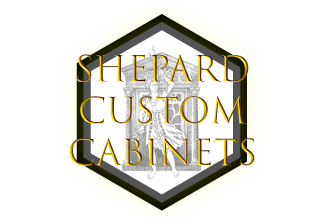 The kitchen is not just a room where you spend some time cooking. It is an integral part of your home and can add to the overall décor of your house. Moreover, it is necessary to make the kitchen functional as well, so that you can work in your kitchen with ease. In a modern household, the kitchen is an essential part as you will find that your family spends quite some time in the kitchen. You will find that be it to make a sandwich or to have a casual meal; someone is always in the kitchen. We at Shepard Custom Cabinets understand this entirely, and hence, we provide you with designer cabinets to suit your needs precisely.
Designed to suit your needs
The kitchen cabinets that you install should be customized as per your requirements. For example, you should have separate shelves designated for your cutleries. For example, if you need extra drawers and shelves, we ensure that these are installed and designed as per your requirements. Similarly, the finishing, colors, and textures of the cabinets will correspond to the overall décor of your home. Our options for customized kitchen cabinets are extensive and are designed to meet your expectations. Our cabinets are also aesthetically pleasing and will suit the décor of your home.
Cabinets that suit your height
Sounds unusual, right, but we do offer adjustable height cabinets. We do not believe that the kitchen cabinet should be of the same height. We have had clients come to us with the issue that they would either find that the cabinets were always out of their reach. Or they say that the cabinets were so much within their reach that they always have to bend down! Either way, it is not the perfect solution. So we came up with the idea of adjustable height cabinets, where we would install cabinets as per the client's height. This would ensure that the cabinets were of perfect height.
Extra space in your kitchen cabinets
When you select kitchen cabinets, you must check the space available within the cabinets. A certain amount of extra space is always essential. You might have to store some extra cutlery or other items in the cabinet, and for that, some extra shelves can prove to be helpful. Similarly, pull-out drawers that act as garbage disposal can also prove to be helpful. This can make your kitchen look clean and make it look orderly.
Selecting the perfect cabinets
When you select kitchen cabinets, you must choose ones that are ideal for you. If you are for exclusive cabinet design in Glendale California, then check our link. Here you will get to see the items in stock and the ones that can be designed for you. If your house has ample kitchen space like an island or a peninsula kitchen, we can help you design contemporary cabinets, giving your kitchen a sophisticated appeal. You can contact us at Shepard Custom Cabinets to learn more about the perfect designer cabinets and countertops for your kitchen.