Custom Bath Cabinets in Glendale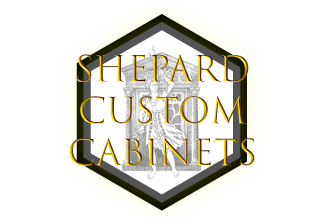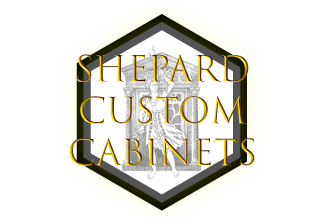 Glendale Custom Bath Cabinets
Shepard Custom Cabinets sells a variety of bathroom vanities with the same quality construction as the rest of our cabinets. Our bathroom vanity cabinets have dovetail drawers, soft close features, and come in all cabinet door styles available.
Previously, the kitchen was one of the most used rooms in most households. Until recently, bathrooms were designed for utilitarian purposes only. Nowadays, they're more oriented towards beauty, functionality and comfort. Shepard Custom Cabinets is a company that specializes in providing every home with custom vanities and cabinets to meet their needs as well as how modern homes have changed over time.
At Shepard Custom Cabinets, we know how important all those aspects are to today's homeowners. Because of that, we design custom bathroom vanities and cabinets to meet the full range of needs. If you're looking for a way to upgrade the look and feel of your bathroom, consider our custom cabinetry which can neatly solve your problem in a single turn.
Add Style and Functionality to Your Bathroom with Custom Cabinets
At Shepard Cabinets, we have considerable experience in designing and installing custom bathroom cabinets and vanities. We use only the finest materials and employ an incomparable level of craftsmanship in all our projects. Our team is here to help you decide which type of custom bathroom vanity or cabinet would best suit your needs and personality, offering a one-of-a-kind solution for your family.
How much are custom bathroom cabinets?
The cost of bathroom vanities ranges anywhere between $500-$3800 that may or may not include the installation costs ranging from $200-$1000 per unit. Further, if you're going with a stock bathroom vanity, it may come under $2600. And if the same vanity is customized to taste, the final cost can fall between $500-280* (*note: extra charges for customization are applied).
Essential Considerations for Bathroom Cabinets
If you're interested in having custom cabinets installed, it's crucial to take the next few steps. First off, choose the design of your bathroom because this will help you determine what type of wood and cabinet style is most appropriate.
When establishing a bathroom, design the space with attention to several aspects. What size is it (a small half bath, a guest bathroom or large bathroom that adjoins the master bedroom)? Is there one sink or more than one? These are questions you should ask first when choosing cabinetry.
You should also consider the storage space you're hoping for. Standard vanities help hide unsightly plumbing but don't offer much in design or functionality to improve their versatility.
Custom bathroom cabinets are separate from the sink and can feature hidden shelving, drawers, slide-outs, and other elements. For smaller bathrooms that offer limited ground space for storage, recessed shelving could be a helpful alternative.
Single or Double Vanities
For a single bathroom vanity, you can start with a sink base cabinet or combination vanity, and if width allows add a drawer base cabinet. For double vanities, you would again select your sink vanities or combination vanity followed by adding an optional drawer base or standard top.
Common Types of Wood for Custom Bathroom Cabinetry
Wood is a beautiful, versatile material for countless applications. Though it can be easily damaged by moisture overtime, stains and sealers help protect it against potential damage from steam, water and heat. Popular types of wood that homeowners use for their custom-built bathroom vanities and cabinets are:
Red Oak, White Oak, Hard Maple, Hickory
Because of its stain and mineral resistance, there are a variety of wood species that are often used in construction. These include mahogany, birch, poplar, teak and oak because they can withstand the elements.