Custom Cabinets Glendale CA | Kitchen Cabinets
Handcrafted Custom Cabinets, Kitchen Cabinets, and Bespoke Furniture in Glendale, California
The Custom Cabinet Profession

als
Made to Order Custom Cabinets, Kitchen Cabinets, And Furniture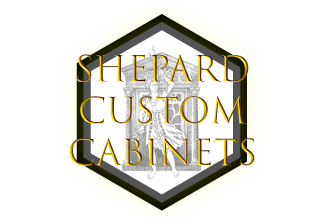 Revitalize your home and kitchen with exquisite hand-crafted custom cabinetry. At Shepard Custom Cabinets we have been designing, building, and installing custom cabinets in Glendale for many years. Our projects include renovations for many of our loyal customers, turning their homes into refined and stylish living spaces, reducing clutter, and maximizing their storage space. All of our custom kitchen cabinets are made to order, and we also supply custom furniture such as media centers, closets, bookcases and others. We strive to craft our client's vision, and create functional, modern, and beautiful spaces.
Your cabinets can determine the personality of your remodeling project and can be a big part of the theme of your home. Remodeling a property is a milestone event, so getting your cabinets to fit into your overall vision is a significant factor in the remodels success. What sets our custom cabinets apart from others in Glendale, is them being fully customized and locally made. From dovetailed boxes, soft-close doors, everything is hand crafted from the finest woods and hardware. These smaller details pave the way for a more elegant, modern, and polished look.
Reach out today and we can start designing the custom cabinets of your dreams. Tell us exactly what you are envisioning for your cabinets, and we can guide you through our entire process.
Hand Made Custom Cabinets in Glendale
Made to Order Custom Cabinets
Handmade Kitchen Cabinets
Custom Bath Cabinets
Hardwood Countertops
Made to Order Garage Cabinets
Handmade Shelves
More Information
Information about Our Services
Great design is the cornerstone of elegant and functional custom cabinets. Anything you might need like cabinets for your home, custom vanities, media centers, built in bookcases and much more. Many of our clients love creating a matching theme for the furniture throughout their home, reach out to one of our carpentry specialists to get the planning process started. The master carpenters at Shepard Custom Cabinets want to help you bring your ideas into real life.
How Our Process Works
A. Learn Your Vision and Give An Initial Estimate
The first step is speaking to an expert craftsmen at Shepard Custom Cabinets about exactly what you want from your custom cabinetry. A great place to start, is to send us the dimensions of your rooms, either through sketches or architectural blueprints. After we learn the extent of work required we can provide you the first cost estimate. These initial efforts will help us visualize the project and curate a better look.
B. Finalizing the Design
After completing the due diligence and providing a cost estimate to you, we start the design and consultation phase. We communicate with you by phone and email, and will also need to visit the site to take final measurements. At this point we get your confirmations for the final plan, get an estimated end date for the project, and we will know the materials we need. We also give you a more accurate final cost.
C. Exact Drawings and Down Payment
During this step we will produce a payment schedule and give you ample notice for any upcoming payments. The payment process is scheduled to match with the steps of the processes, the production of the cabinetry, and the on-site installation.
After you have given the greenlight on the plans and submitted the first payment, your project is placed in our calendar. The final drawings will be provided to you, with all the measurements and building materials. We absolutely want to understand the requirements before we start building, as changes at this point can add much more time to the delivery of the project. Once your give us the go ahead, we move forward to fabricating your cabinets.
D. Putting the Cabinets Together, and the On-site Installation
This is where all the pieces fall together. We start building and crafting your cabinets at our location in Glendale. When your custom cabinets are completed, we bring them to your home and begin installation phase. You will receive your final bill after the conclusion of the installation process, typically taking between 3 to 8 weeks. The length of time your particular project should take depends on your specifications, the number of pieces, the style, woods you select, and labor time.
Cabinet Door Woods
There are many different cabinet woods you can select, and this will alter the look and characteristics of your cabinet. Here is some information on the different woods here, to start to show you the types of options that you have.
Maple wood is very versatile, as it can take a wide variety of stains, and is it extremely durable. The exterior of maple is highly uniform, with subdued grain markings.
Alder wood is often chosen because of its unique appearance, the grain markings have many random patterns and it makes for furniture with a natural of rustic look. Alder woods are not as durable as the other hardwood counterparts such as oak or maple, but looks amazing and is chosen because of it's great natural beauty.
The ways you can use birch wood is very flexible, as it the lumber is excellent for a variety of finishes and it is a great surface for paints as well. Birchwood has different colored heartwood and sapwood, although this difference is not as significant as hickory wood.
Cherry wood cabinets are made from a type of cherry tree called the Prunus serotina or the wild black cherry tree. Cherry wood is famous for its reddish hue and can have some color variations. Cherry woods are closed grain, which means it has an even texture, and has a diverse type of markings in the wood. Cherry woods are a classic hardwood for cabinet makers because they look great when a finish is applied, and it is often finished with an all-natural oil finish.
Hickory wood has a large contrast in colors between the heartwood and the sapwood, and this is great for design aspects. The wood is conducive to staining finishes but has a natural creamy pale-yellow color. It tends to have extreme variations in it's grain patterns, and is prized for it's natural rustic look.
Oak woods have red to dark brown grain patterns and vary a lot In color, with a pretty strong contrast between the grain and the rest of the wood. The grain patterns vary a lot, the surface is very resistant to scratch dents, and is second to none in moisture damage resistance.
These are just a small overview of lumber for building custom cabinets, to learn more just give Shepard Custom Cabinets a call today.
Handcrafted Custom Built-in Bookcases
When you get a custom bookcase, the quality of the wood will surpass particle board, covered with fake veneers that are prevalent in stores today. All of our custom bookcases fabricated by hand from high quality hardwoods, that look amazing and at the same time is durable withstand the wear and tear of a household. One type of wood is hickory which is very durable, and has it's grain patterns have a neutral look that just isn't the same as a veneer. There are a myriad of different options available for a custom bookcase, simply give us a call at Shepard Custom Cabinets and we can give our recommendations today.
Did you know you can have your bookcase built right into your home? By building the bookcase into your wall, you can save a ton of space! Having a high-quality built-in bookcase can really add value to your living room, and to your property overall.
Custom Bath Cabinets and Vanities
A sophisticated and neat bathroom can boost your day today quality of life and give you that much-needed additional storage space. While you are brainstorming the design for your custom vanities and cabinets, you should write a list of all your storage needs. Do you need a special area only for putting on your makeup on your custom vanity? Do you need a rack to house your towels? Do you have too many items in your bathroom, and would be ecstatic to improve your storage as much as possible? Step two would be to have a consultation with one of our professional woodworkers at Shepard Custom Cabinets to incorporate your needs in the custom cabinet.
You can use a custom-made vanity to fully use your space, renovate your bathroom, and find a place for all your stuff! A handmade bath cabinet or custom vanity can transform your bathroom into a relaxing, elegant, and organized space. A temple of relaxation where you can just unwind and pull up a nice warm bath at the end of a stressful day.
If you are located in Peoria, AZ, then connect with our partners Alluros Custom Cabinets. They offer the highest quality cabinetry services, and are the best custom cabinet makers. Whether you're looking for new cabinets, a custom entertainment unit, kitchen remodel, bathroom remodeling, office cabinetry, kitchen cabinets you can get it custom made. Similar to us, they furnish the highest quality custom cabinet service, and will always do a great job on any remodeling project. With many years of experience, they're ready to work together with you to renovate your dream home. Whether your located in Glendale, Phoenix, Sun City, or in or near the Sun Valley, give them a call today.
We're Here To Answer Your Questions
Reach out today to speak with a cabinetry expert, or if you want to setup an appointment to get a quote on your next project.