Custom Entertainment Center Glendale California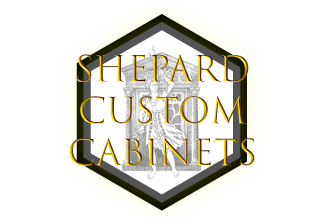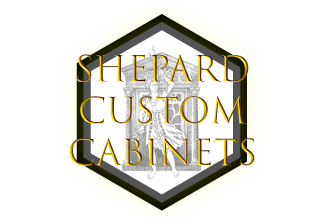 Custom Entertainment Center
If you and your family spend most of your free time watching television, you just need a well-organized entertainment center. Watching television nowadays does not mean sitting together and watching a movie; it includes playing video games and getting involved in multiplayer games where multiple devices are involved. This means you will be connecting other devices to your television, and for these, you will need separate shelves in your entertainment center. Many modern households are now opting for custom-made entertainment centers with designated shelves for DVDs, Blu-ray devices, shelves to keep video games, and other similar devices. You can even have shelves to keep your books.
Why you need a designer entertainment center
When you purchase a designer entertainment center, you get extra storage and get a chance to organize all your devices in a single place. We at Shepard Custom Cabinets will help you find an entertainment center that meets your requirements precisely. When you find an entertainment designed as per your requirements, you will find that there is also extra storage to put any extra device that you might purchase later on.
Custom-built entertainment centers are also designed to last for a more extended period and are also resistant to damage. Therefore, you do not have to worry if you use the cabinet regularly. In addition, we ensure that the best quality wood is used to manufacture the entertainment center and withstand wear and tear caused by regular use.
Moreover, with a customized entertainment center, you will no longer have to see any wires hanging out of the entertainment center. Instead, there will be designated shelves where you can put these wires. Wires hanging from the television can be an eye-sore. But with a customized entertainment center, you can now put these wires away in designated slots. Thus, with the help of a designer entertainment center, you can enhance the overall appeal of your living room. At the same time, you can ensure that your room looks clean with no ungainly wires hanging out of the entertainment center.
Selecting the correct material for the entertainment center
When you purchase a custom-built entertainment center, it is necessary to ensure that the granularity and texture of the wood with which the cabinet is built suit the overall décor of the living room of your house. In most cases, entertainment centers are built using wood such as Mahogany, Birch, Fir, Cherry, Hickory, Oak, Walnut, Ash, Maple, or poplar. Then, depending upon the room's décor and the style you want to achieve, select a particular type of wood with which the entertainment center will be built.
Selecting the perfect entertainment center
The entertainment center that you select will be the center of attraction of your living room. So if you want to check out some designs for suitable entertainment centers in Glendale, California, then visit the links. You can also contact us at Shepard Custom Cabinets to find out more about custom-built entertainment centers. We can help you select the perfect entertainment center that can enhance the overall aesthetic appeal of your living room.