Custom Hardwood Countertops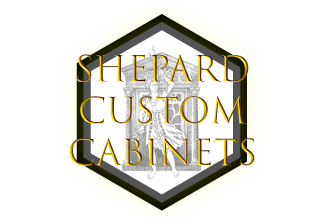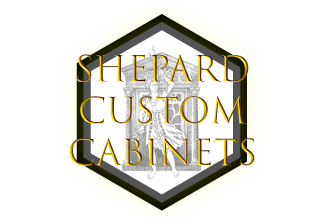 Custom Hardwood Countertops
If you are looking to change the appearance of your home, then one of the ways that you can do it is by converting the countertops. The countertops in your home, especially those in your kitchen, are often the most used part of your home. You will see that the countertops serve as a work area, storage spaces and even places where your family gathers to have food. Think of your kitchen countertop. It is a place where you keep your kitchen utensils, small appliances sometimes; your family even has food sitting at the countertop. Thus, the material with which the countertop is built should be robust and resistant to damage.
At Shepard Custom Cabinets, we understand the importance of countertops and know that these form an essential part of the décor of your home. Hence, we ensure that the countertops that we manufacture are made of the best quality hardwood. It is necessary to make countertops with hardwood as this is resistant to damage and lasts for a long time.
Hardwood suitable for making countertops
When you choose wood as your preferred material for countertops, you must check the type of wood being used. Low-quality wood is not suitable as this will sustain damage easily. Instead, you should select a type of hardwood that is resistant to deterioration and lasts for long. Some of the varieties of wood that you can choose as a suitable material for countertops are as follows:
Maple: It is a light-coloured, highly durable hardwood that can withstand heavy usage. It can be easily distinguished by the smooth and straight grain, but sometimes you can also get maple wood with wavy granularity, but it is not easily available.
Oak: This is a well-known wood known to withstand prolonged and heavy usage. You will find oak easily distinguishable, especially with its tight granularity. You can get oak in several shades ranging from light brown to reddish hues.
Walnut: Walnut is a highly durable wood making it ideal for countertops. You can choose walnut if you like unique and irregular patterns.
Teak: You can easily distinguish teak with its slight golden colour and unique granularity. If you install a teak countertop, you will find that the colour of your countertop will darken over time, which makes it uniquely attractive.
Brazilian cherry: This type of wood has been used for a long time to make countertops. It has a complex granularity and a reddish hue that melds well with the interior and décor of most homes. If you want to give your home a contemporary appeal, then you can opt for Brazilian cherry.
When you choose a particular type of hardwood for the countertops in your home, you must keep in mind the décor of your home and the longevity of the material. All the hardwoods require a certain amount of maintenance. However, if you can maintain the hardwood countertops and keep these clean, you will find that these last a lifetime.
Bamboo as a suitable material for countertops
If you are looking for a more sustainable material for countertops, then you can choose bamboo. Bamboo countertops can give your home a rustic yet contemporary appeal. Along with that, bamboo can be easily bent and glued together. This means bamboos can be given any shape that you want and have designer countertops installed at your home. Another reason why homeowners are opting for bamboo countertops as they are more eco-friendly compared to hardwood. Therefore, if you are looking for sustainable countertop material and at the same time gives your home a contemporary appeal, you can choose bamboo.
Factors to consider while choosing hardwood countertops
The first thing that you must consider when you decide on the hardwood for countertops is the granularity of the material. You could try to keep the granularity intact so that you get the natural look of the wood. This will give your home not just a sophisticated look but also a modern and contemporary appeal.
Purchasing the best hardwood countertops
When you purchase hardwood countertops, it is essential to ensure that the design and pattern meet your expectations. At Shepard Custom Cabinets, we take the vision of customers and convert them to reality. Out experts have years of industry experience and can create countertops of several designs: modern, rustic, contemporary, or designer. So if you are looking for custom countertops at Glendale, California, then get in touch with us at Shepard Custom Cabinets and check out our designs for hardwood countertops.